Fallon, Nevada Dentist - Tony Guillen, DDS
Welcome to Fallon Dental Associates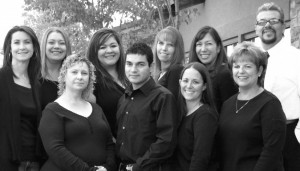 Welcome to Fallon Dental Associates! For over 35 years, Dr. Tony Guillen has been offering high-quality family and cosmetic dentistry. With services like implant dentistry, wisdom teeth extraction, and cosmetic dentistry, our team is ready to give you the beautiful smile that you deserve.
When you visit our comfortable, friendly practice, you will feel right at home. Your comfort is always high on our list of priorities. To help get the big picture of your oral health, we have equipped our office with a panoramic X-ray machine. This allows us to see your entire oral cavity as well as the sinuses and jaw so we can prevent any potential oral problems.
We invite you and your family to visit our bilingual office to receive exceptional dental care. We are proud to care for families in Fallon, Lovelock, Hawthorne, Round Mountain, Austin, Battle Mountain, Winnemucca, Gabbs, and the surrounding areas. Please call today to schedule your next appointment with Dr. Guillen!